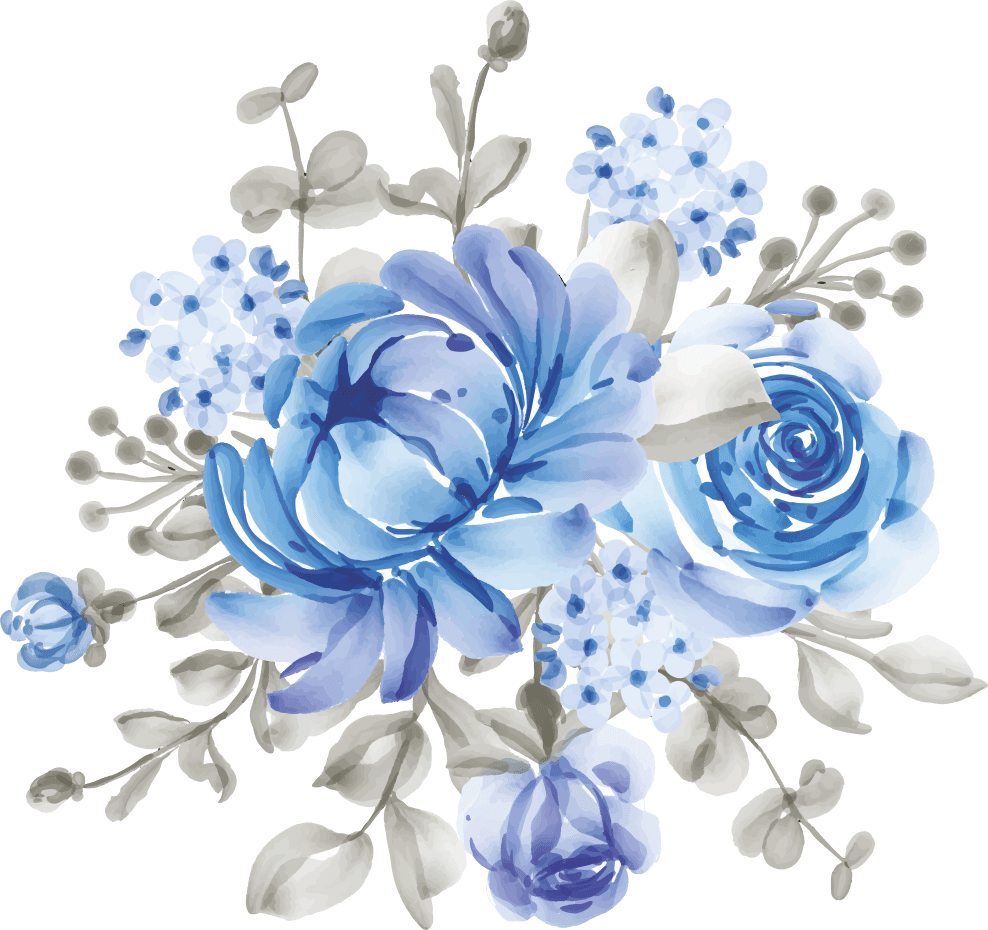 Stworzony z wielką precyzją przez duet znakomitych perfumiarzy Ursa Castelletti i Davida Chieze, Faris to niezwykle wyszukany zapach stworzony specjalnie dla marki Kajal. Projekt butelki i ciężki, szlachetny grawerowany korek to dzieło współzałożyciela i dyrektora kreatywnego firmy Kajal, Moe Khalafa. Jego główną inspiracją było unikalne piękno i symbolika drzew palmowych. Wspomnienie z dzieciństwa i wielu podróży oddał w niezwykle wyszukanej formie flakonu Faris. Liście palmy symbolizują zwycięstwo, pokój i życie wieczne. Nazwa Faris w języku arabskim oznacza rycerza – symbol odwagi, honoru i lojalności.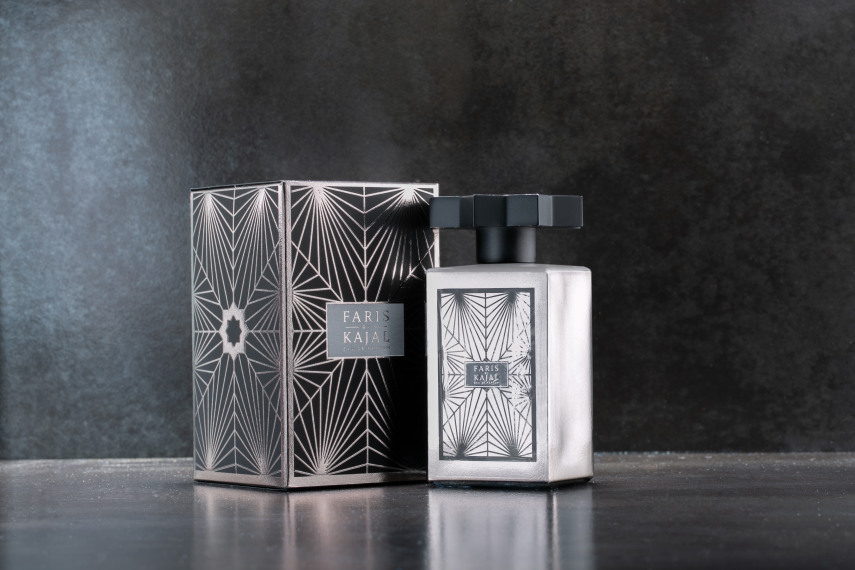 Nieustraszony. Wolny. Potężny.
Otwarcie budzi do życia niczym wiosenny podmuch a majestatyczne, srebrne wrota zapraszają wgłąb ogrodu pełnego słonecznych cytrusów. Musujące połączenie bergamoty i orzeźwiającej cytryny pobudza nasze zmysły. Akord dojrzewającej w słońcu pomarańczy ożywiony balsamiczno-wytrawnym akcentem jałowca zaprasza w dalszą podróż.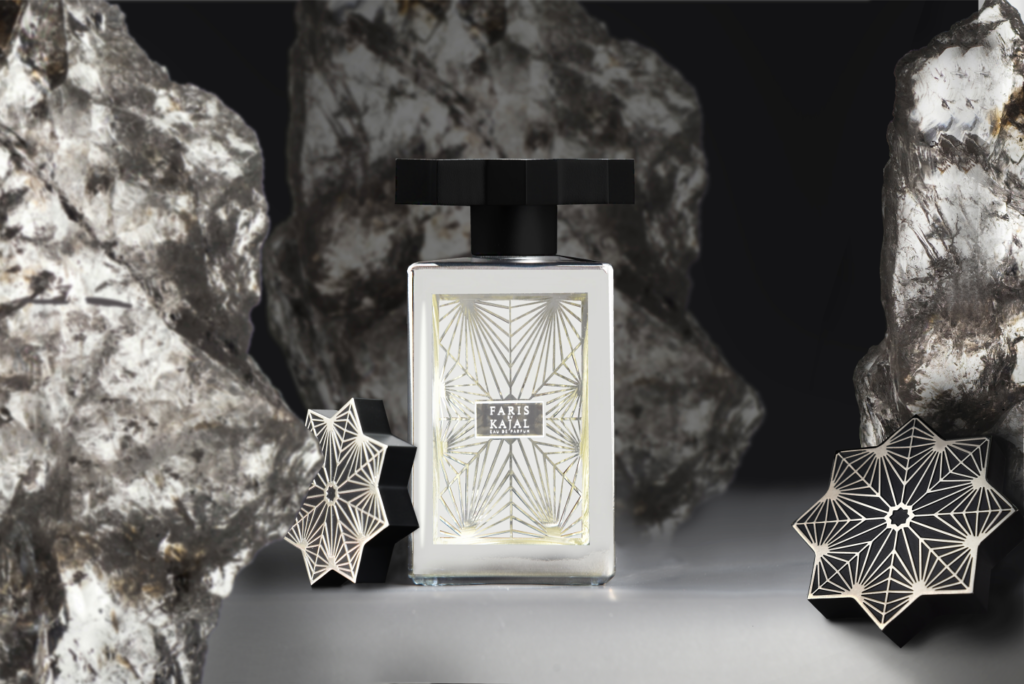 Dobiegający zapach ziół niesionych przez wiatr, kolendry doprawionej goździkami i ciepłem gałki muszkatołowej przynosi radość i spokój.
Urzekająca woń prowadzi przez zagajnik, gdzie aromat przypraw miesza się z delikatną różą i zmysłowym jaśminem. Kontrapunktem jest potężna baza zawierająca ziemistą paczulę, wetywerię otulone kremowym sandałowcem, które zapowiadają wspaniały finał osłodzony fasolą tonka i ciepłem ambry.
FARIS Kajal to kwintesencja niewymuszonej elegancji.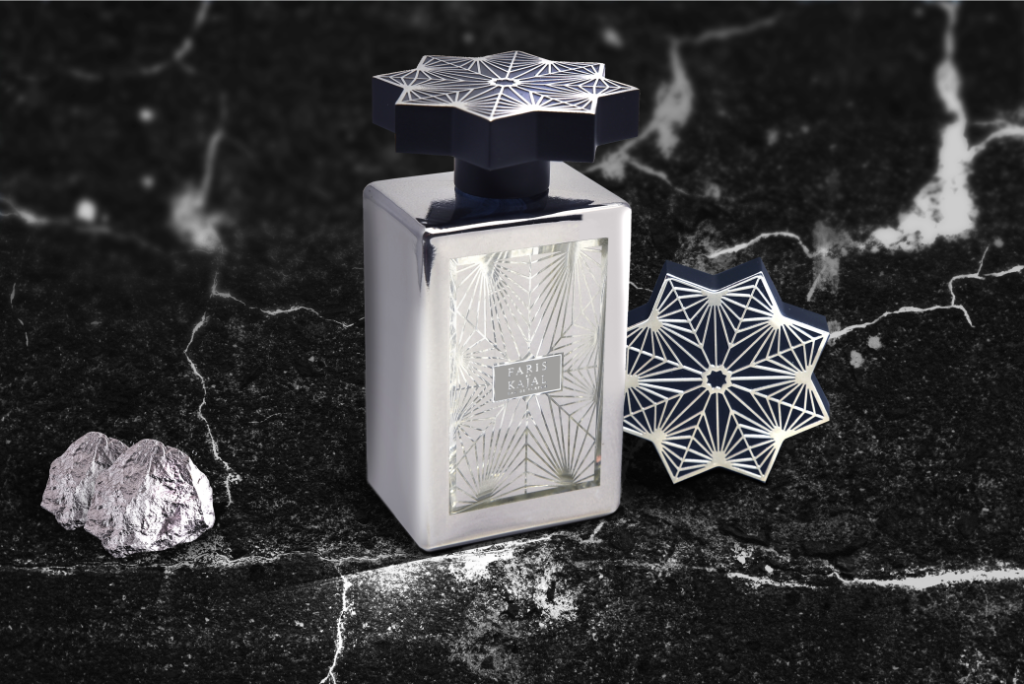 cytrusy: bergamota, cytryna i pomarańcza, czarny pieprz, owoc jałowca, lawenda i jabłko Nuty serca: kolendra, goździki, gałka muszkatołowa, róża i jaśmin Buty bazy: paczula, wetiwer, drzewo sandałowe, fasola tonka, ambra.