Lamar, Dahab, Kajal Classic
          W pierwszej trójce najlepiej sprzedających się kobiecych zapachów Kajal stoją "przedstawicielki" z Classic Collection marki: Lamar, Dahab i Kajal Classic. Każdy z nich jest zupełnie inny, natomiast łączą je niesamowita trwałość, olbrzymia projekcja i najwyższa jakość zawartych w nich olejków zapachowych.
Trzecie miejsce na podium zajmuje pierwszy zapach stworzony dla marki Kajal, od którego tak naprawdę wszystko się zaczęło. Kajal Classic to "signature scent". Charakterystyczny, fioletowy kolor, którego nie sposób pomylić z żadnym innym.
Co ciekawe, o ile Kajal Classic klasyfikowany jest jako zapach damski, zaliczylibyśmy go zdecydowanie do kompozycji unisex. Jest on ulubieńcem męskiego grona wielbicieli perfum, szczególnie amatorów delikatniejszych, nieco słodszych nut i lekko pudrowego irysa. Kajal Classic jest jednocześnie wytrawny, acz słodkawy. Łączy świeżość orzeźwiających cytrusów w nutach głowy z orientalną różą i irysem w sercu. Bazą jest tu piżmo, fasolka tonka, bursztyn, wanilia i drzewo sandałowe. Nowoczesny, elegancki, klasyczny. Kajal Classic tworzony przez Christiana Carbonnela, cieszy się powodzeniem w każdym zakątku świata. Po prostu klasyk.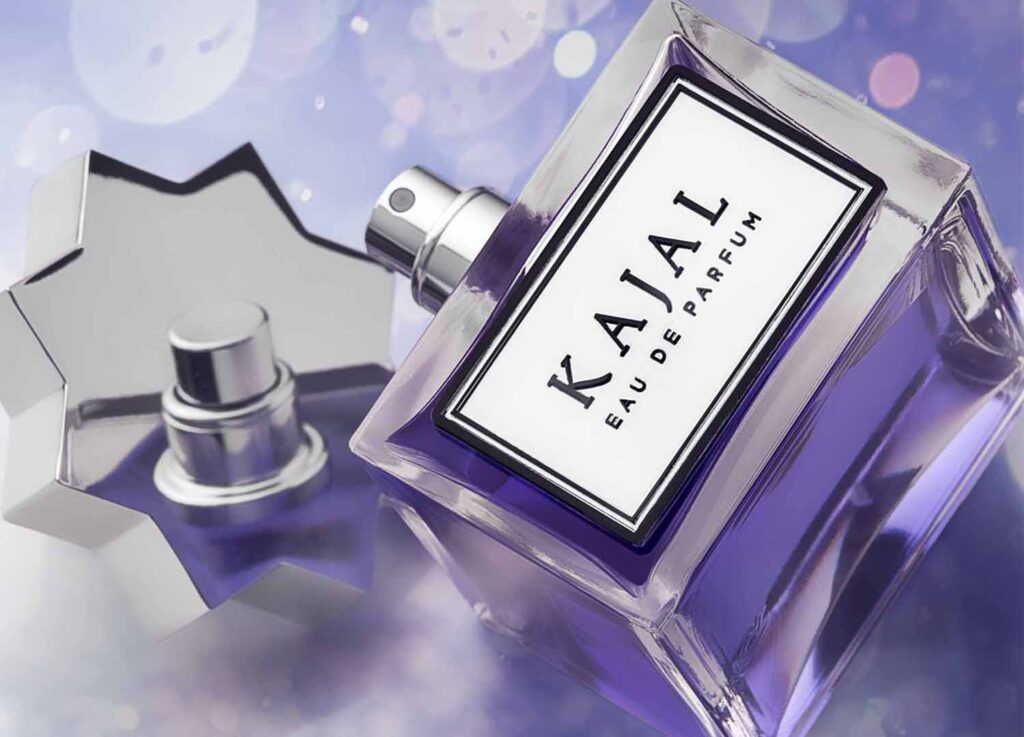 Długo się zastanawialiśmy, czy Lamar powinien zająć pierwsze, czy drugie miejsce na podium. Nie da się ukryć, że w ostatnich miesiącach jest to jeden z najlepiej sprzedawanych zapachów niszowych w Europie. Pisano o nim między innymi w magazynie Vogue Italia. Za tą kompozycją stoi niezwykły Mark Buxton.
Lamar to najnowsze dzieło marki Kajal, wydane w 2020 roku. Lamar wypełnia przestrzeń pozytywną energią, pobudza zmysły i poprawia nastrój. Dzięki obecności ananasa, jabłka i czerwonych jagód w nutach głowy, zapewnia eksplozję świeżego, idealnie wyważonego otwarcia. Przyprawione kolendrą i kardamonem owoce zapraszają do serca zapachu, w którym musiała – rzecz jasna – gościć róża. I to nie jedna! Mamy tu bowiem nuty róży bułgarskiej i tureckiej w towarzystwie kobiecego jaśminu i cudownej magnolii. Bazę zapachu stanowią otulające drzewo kaszmirowe i wanilia, bursztyn, mech i dopełniające całości cedr i piżmo. Bez wątpienia jest to jedna z najlepszych kreacji ostatnich czasów.
Lamar, odkąd się pojawił, jest najczęściej sprzedawanym zapachem w kolekcji marki Kajal, nie mniej jednak swojego szczytnego, pierwszego miejsca nie chce mu oddać nasze kolejne złotko w kolekcji. A tym złotkiem oczywiście jest…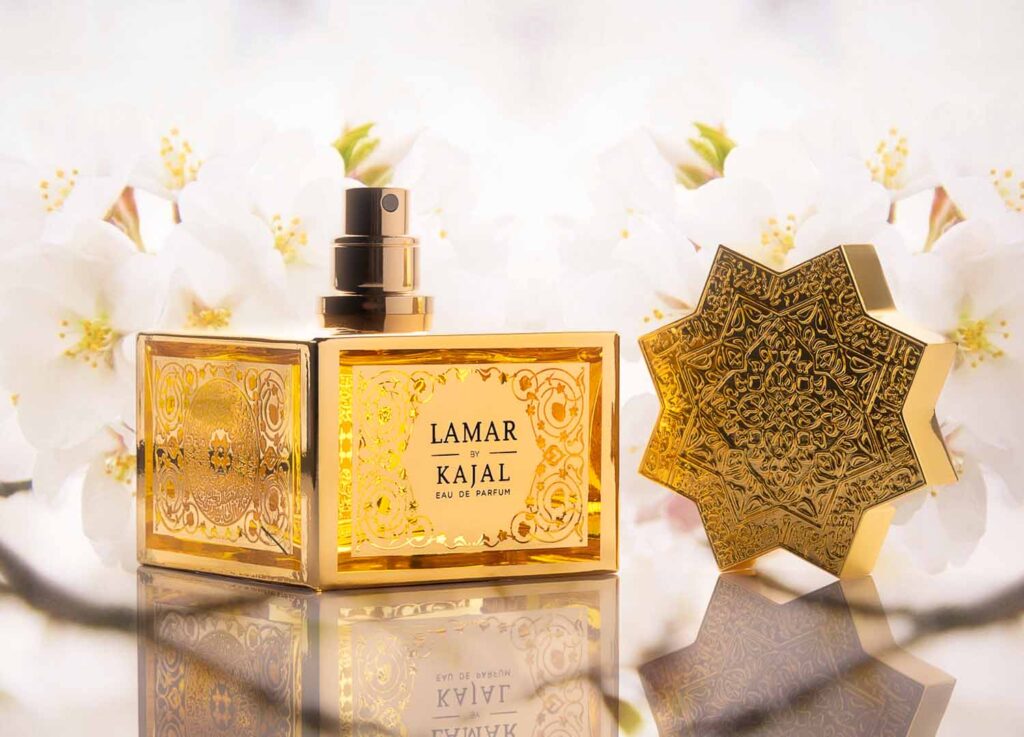 Nie mogło być inaczej. Dahab pojawił się w kolekcji marki Kajal w 2015 roku, w parze z kompozycją Classic, stworzony również przez tego samego perfumiarza – Christiana Carbonnela. Kobiecy, zmysłowy, seksowny, magiczny, hipnotyzujący- tymi słowami można go bez wątpienia opisać.
Uwielbiany przez Panie, zdobył miano must-have na półce z perfumami. Jest to zapach, po który wróci się na pewno nie raz ani dwa. Jego sekretem są perfekcyjnie zmieszane składniki w odpowiedniej ilości, zapewniające idealny balans pomiędzy słodyczą, owocową kwaskowatością i ciepłą, otulającą bazą. Piżmowy Dahab zachwyca jabłkiem Granny Smith, bergamotką i marakują, akcentem kolendry oraz możliwie najbardziej zmysłową podstawą: paczulą, piżmem i ambrą.
Dahab jest absolutnie najlepiej sprzedającym się zapachem marki Kajal. A czy najpiękniejszym? Zachęcamy, abyście ocenili sami.